Power X-Change
Cordless freedom for everyone!
Discover Power X-Change
With The Enablers from Einhell
Wireless freedom everywhere instead of extension cables and unreachable corners. Real battery power with up to 1350 watts and only one battery type for all devices in the system instead of confusing battery chaos. This is Power X‐Change: The most competent battery system for wireless freedom for tools and the garden tools.
The Enablers Anna and André – our two experts, who have only one mission in common – know that with charm, wit and lots of action, what Power X‐Change can do. Many already know them from our Enabler Show, in which they put various Power X‐Change devices to the test. The two have also been part of our TV campaign since 2019. Click in now!
Our TV-spots
The Enablers on TV
Our radio advertisements
Listen to the Finnish radio advertisement (only in finnish)
One system for workshop and garden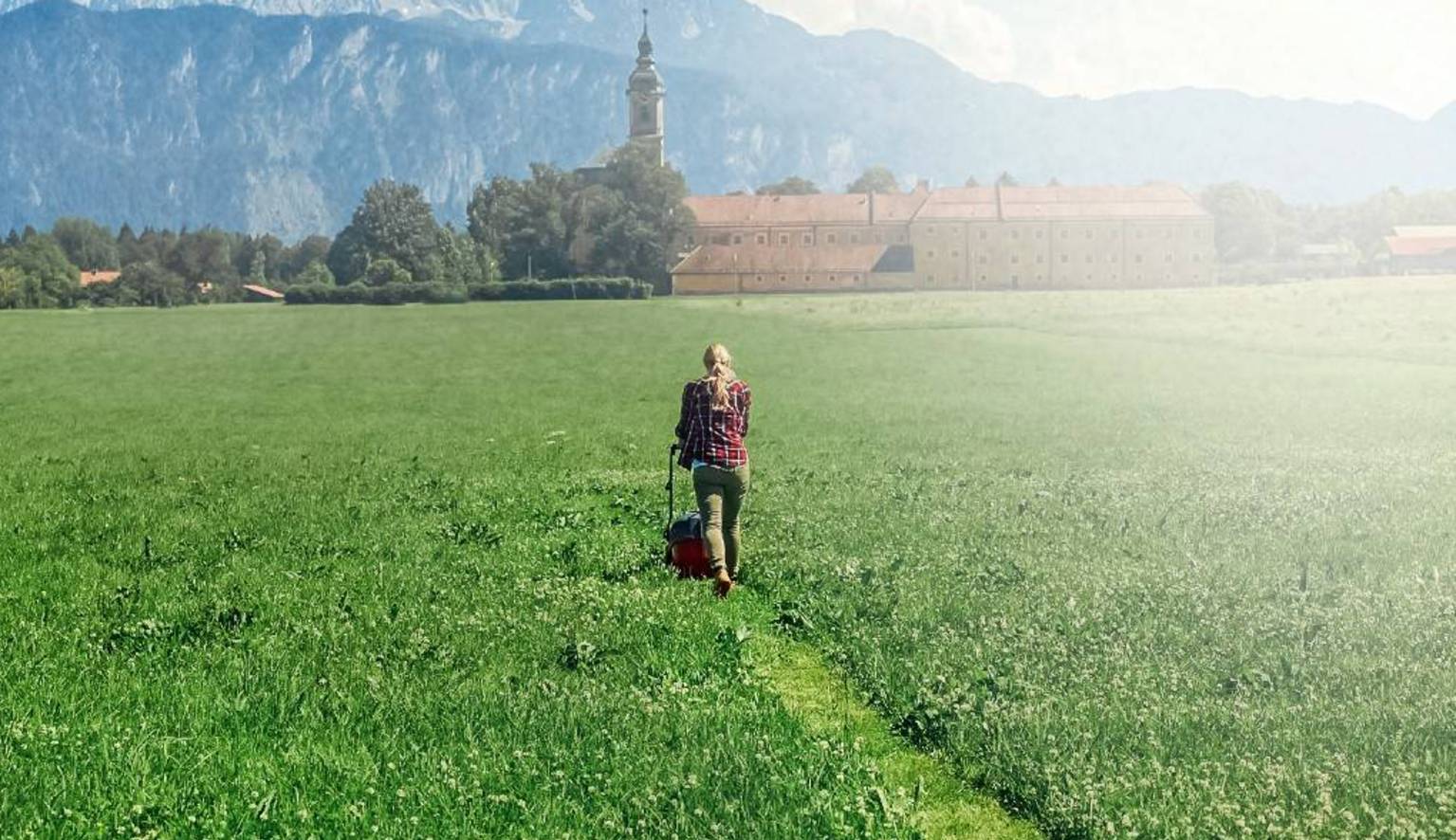 Wireless freedom. For tools and garden.
When you no longer have to worry about extension cables that are too short or sufficient sockets. When the device comes to the project instead of the other way around. If you simply click on the battery and you're ready to go, whether it's a lawn mower, garden pump, rotary hammer or wet and dry vacuum cleaner. Then that's the feeling of wireless freedom. Then that's Power X‐Change. That is our mission!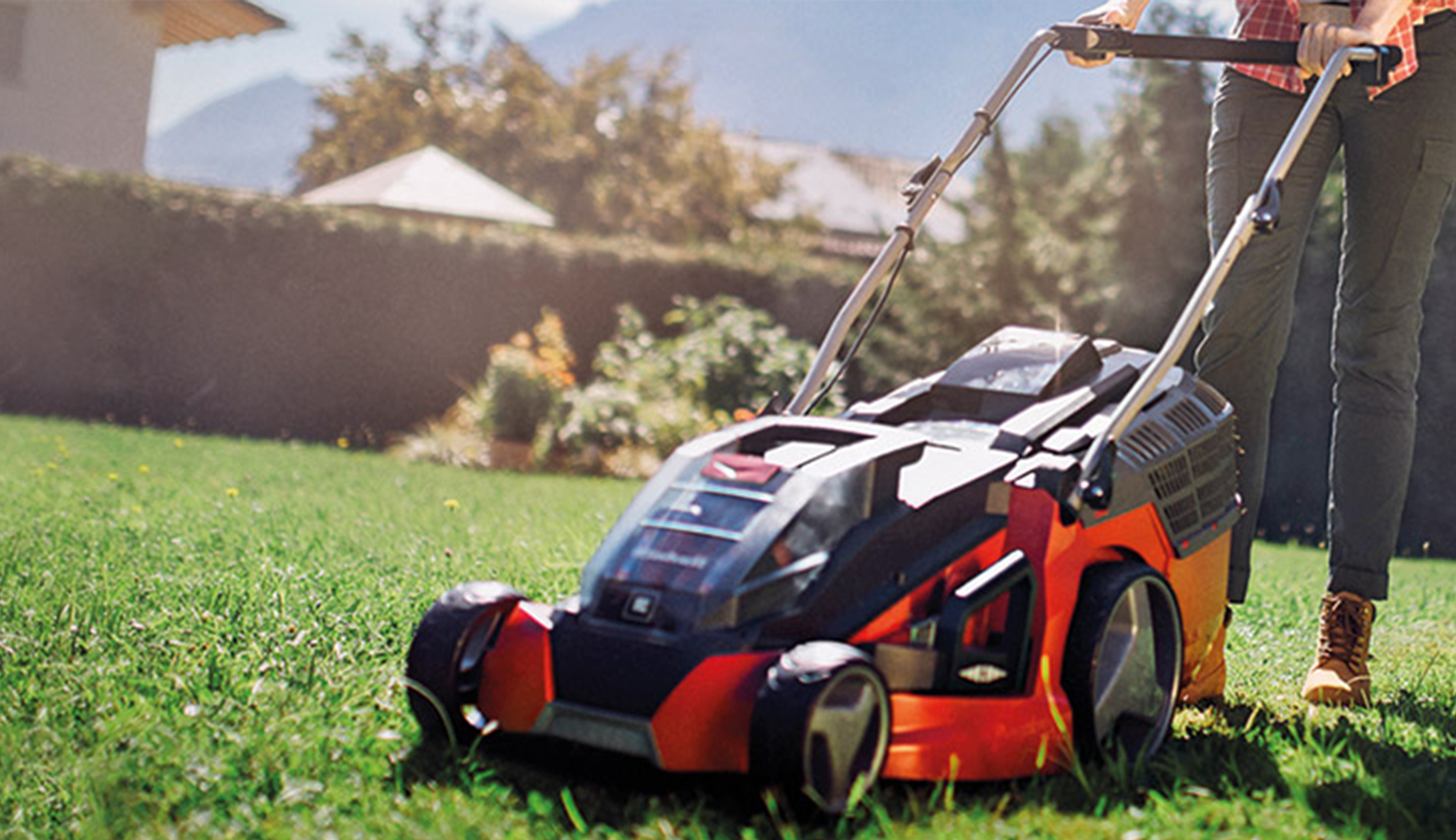 State-of-the-art technology. Proven quality.
The Power X‐Change batteries are the heart of the platform. That is why only the best components such as high‐performance Li‐Ion cells and our intelligent ABS battery electronics are used in the batteries. This makes our PXC battery one of the safest in the industry and also ensures efficiency, reliability and durability. We also pay attention to longevity for all other components, e. g. in the form of brushless motors.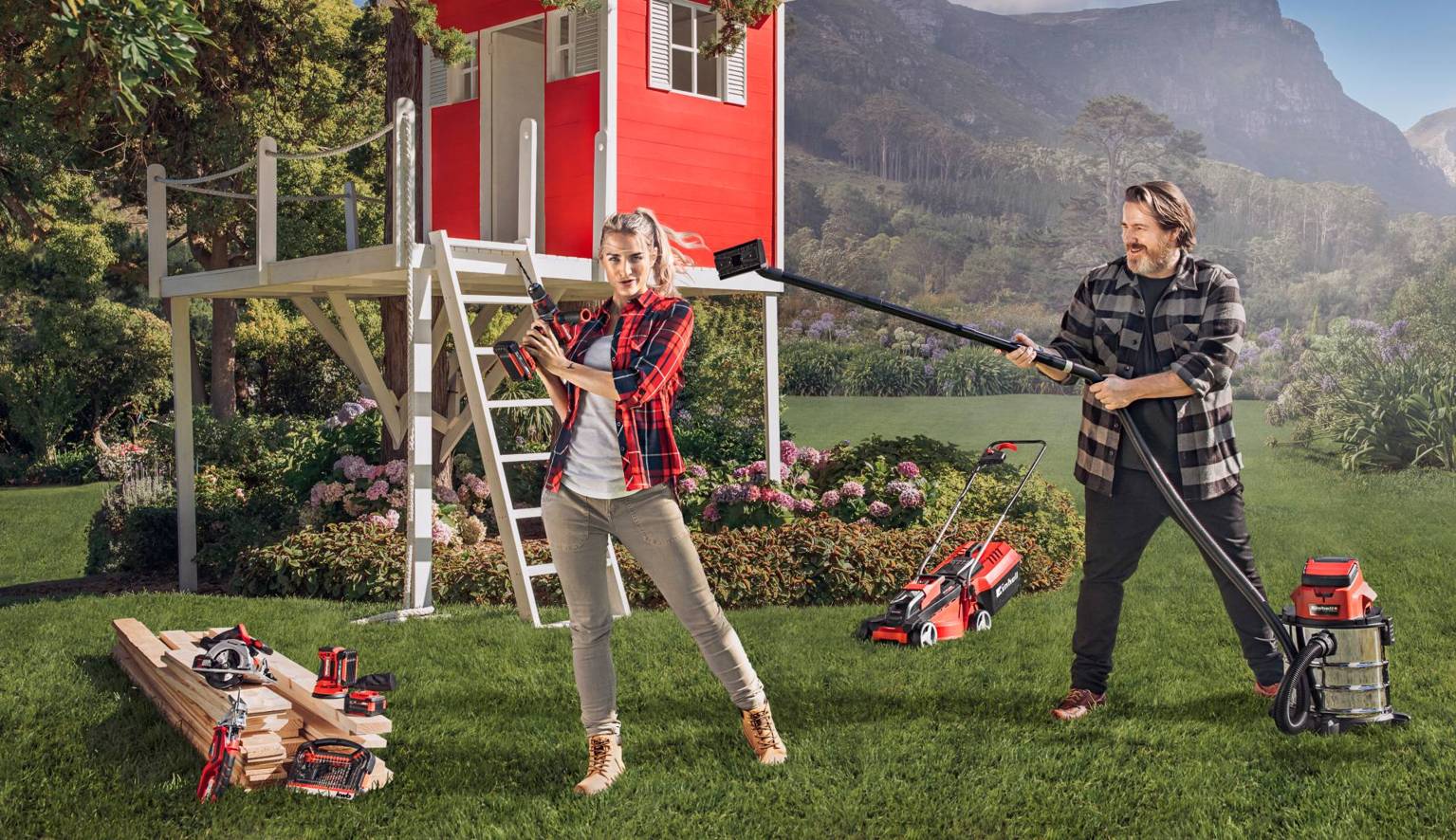 Persistent. When it matters.
No matter how big the projects are: With the different available capacities (Ah), the battery life can be adapted to any project. Whether you just want to hang up a shelf or build an entire tree house. Whether your garden is the size of a towel or that of a soccer field. With Power X‐Change you are up to any challenge.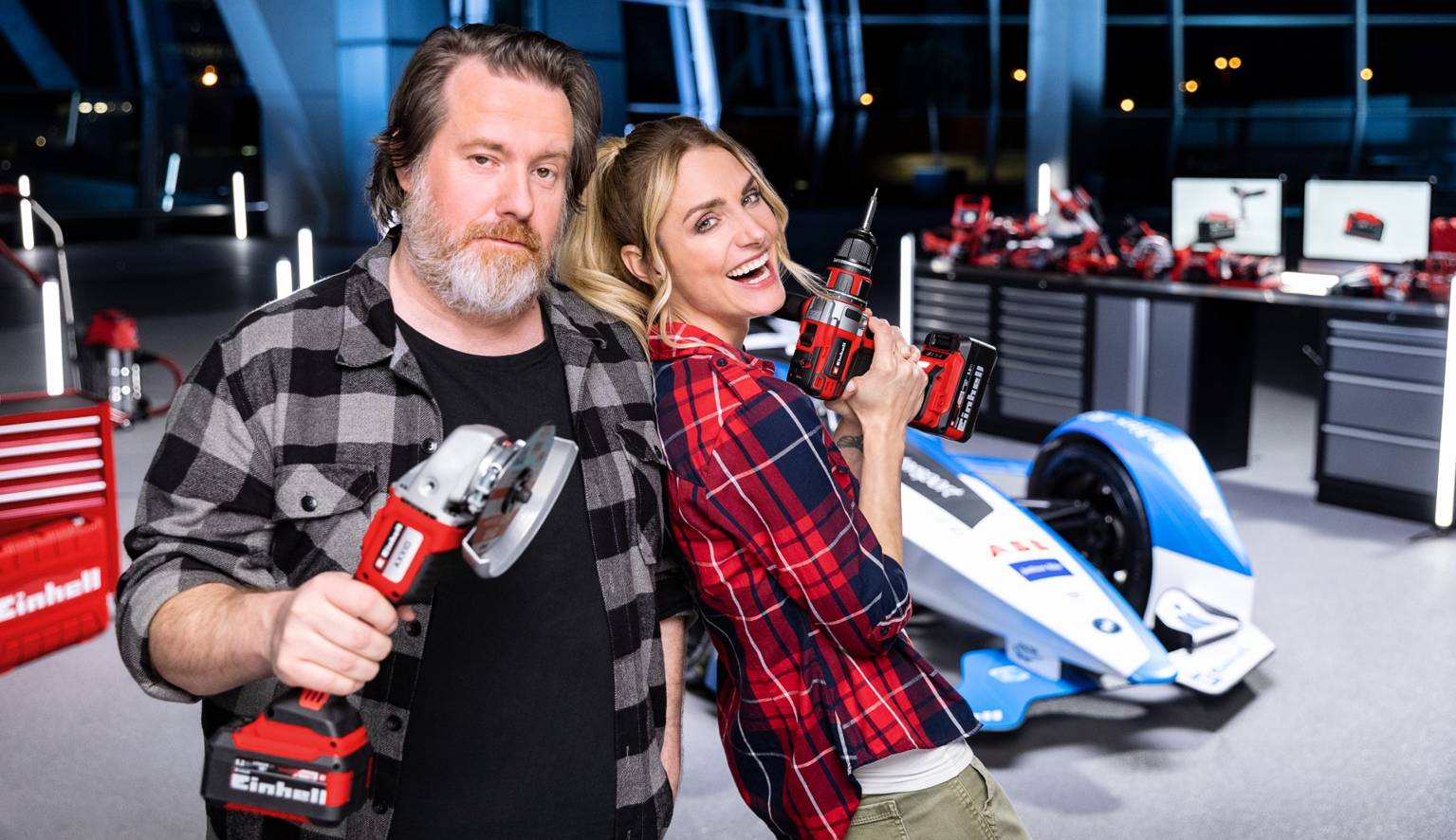 Powerful devices. Powerful batteries.
As a battery system for real potential makers, our Power X‐Change batteries are particularly powerful. With up to 1350 watts, the cordless tools and garden tools are in no way inferior to the wired counterparts. Instead of switching to 36 volt batteries for more power‐intensive devices, PXC simply combines the power of two or even four batteries thanks to twin‐pack technology. This creates an overview in the tool cabinet, saves money and, above all, the 18 volt batteries can then be used individually again.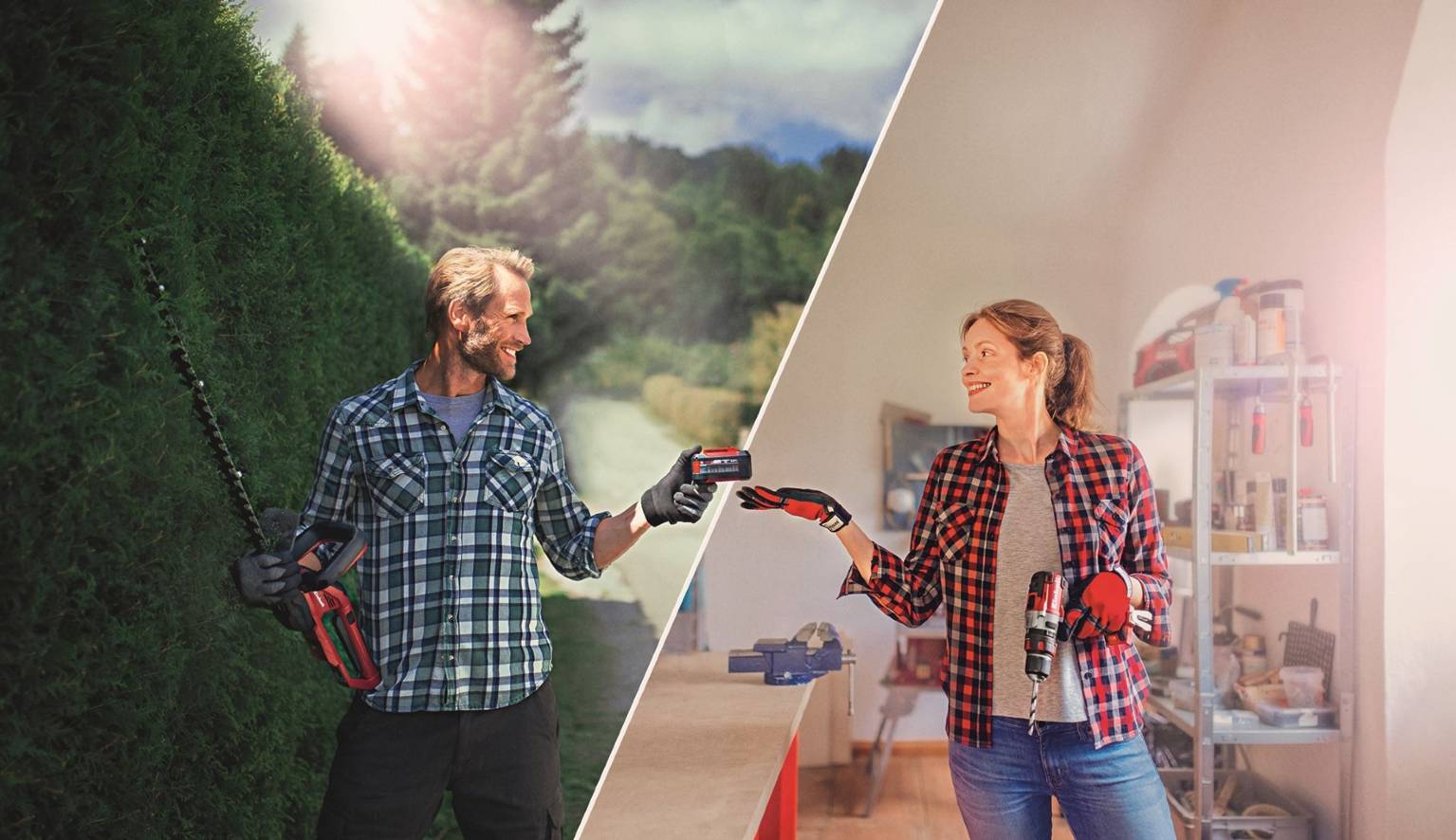 1 battery. 1000 possibilities
From lawnmowers to rotary hammers to cordless cross‐cut saws: Power X‐Change is the first cordless system that offers a large selection of tools for hobby gardeners and DIY enthusiasts alike. Over 170 devices are already part of the PXC family and the number is growing. Thanks to the Power X‐Change System battery, products from our cooperation partners have already been connected, e. g. an E‐Kick scooter from GOVECS, children's electric vehicles from Jamara and a logistical transport system from Blickle. Just 1 battery. 1,000 possibilities.